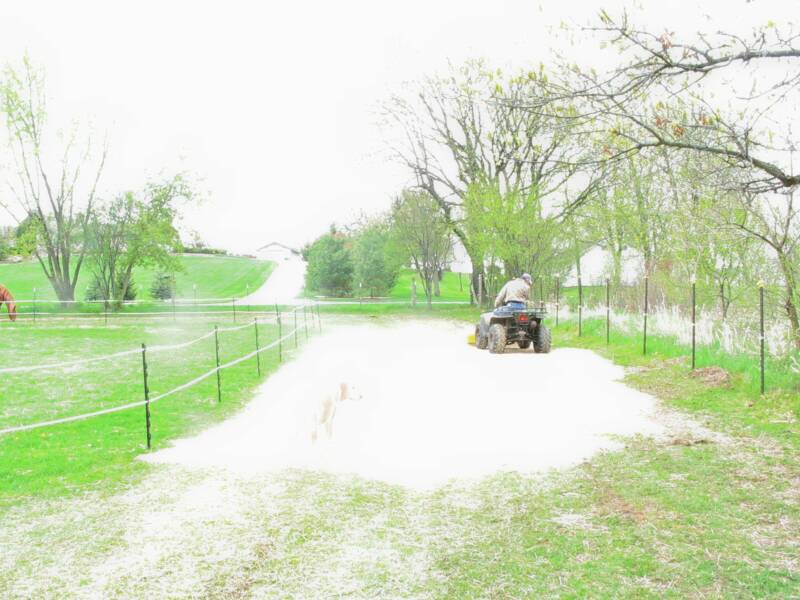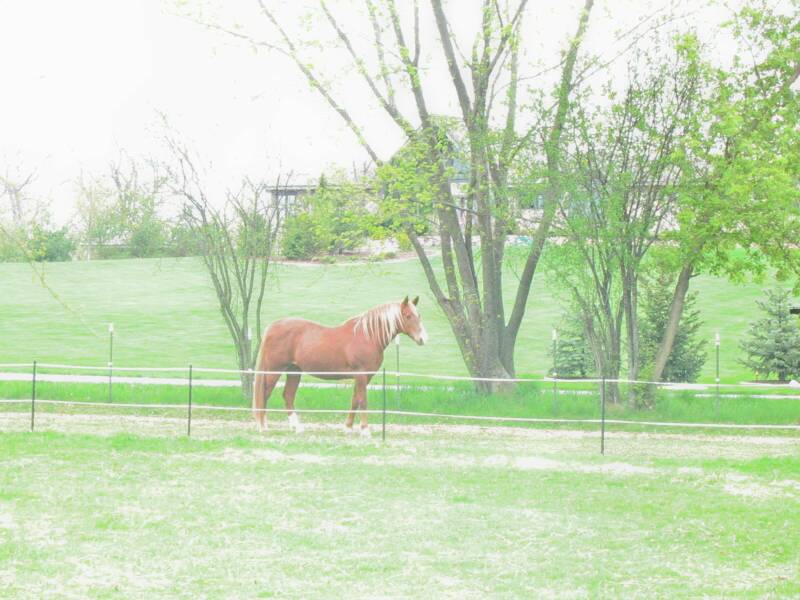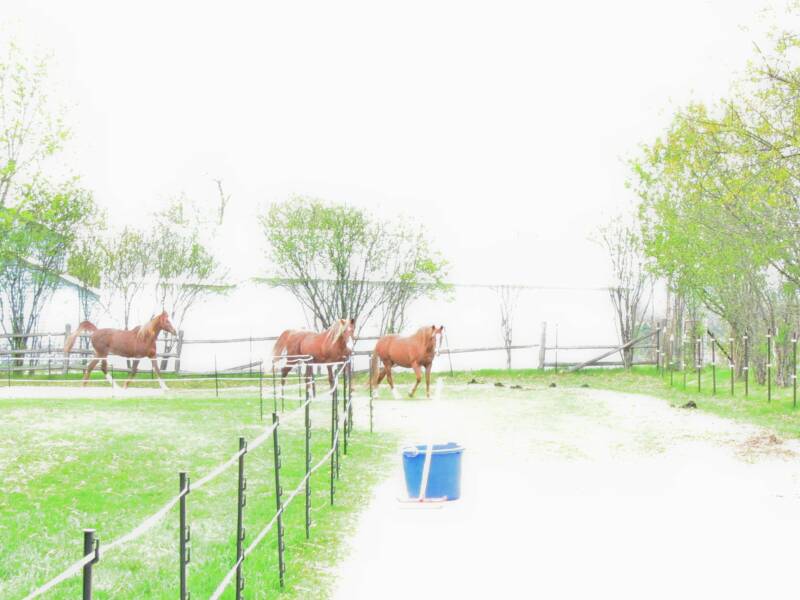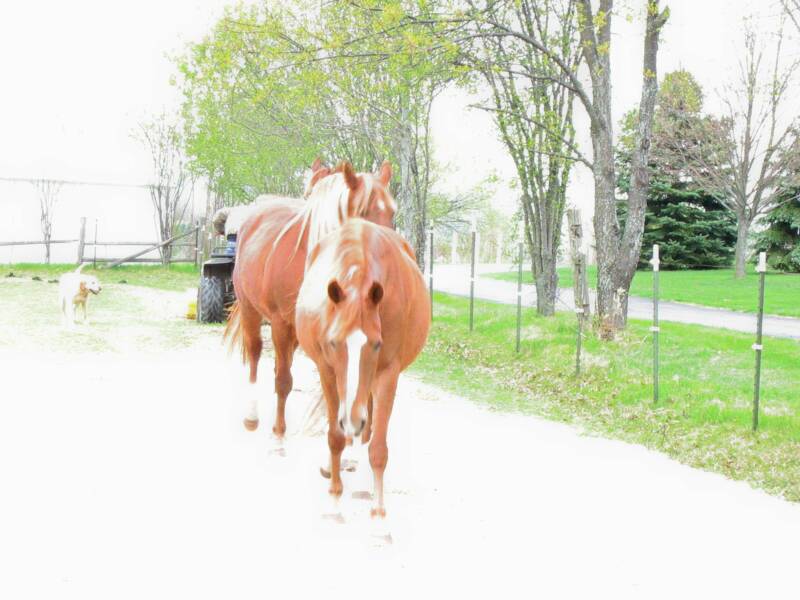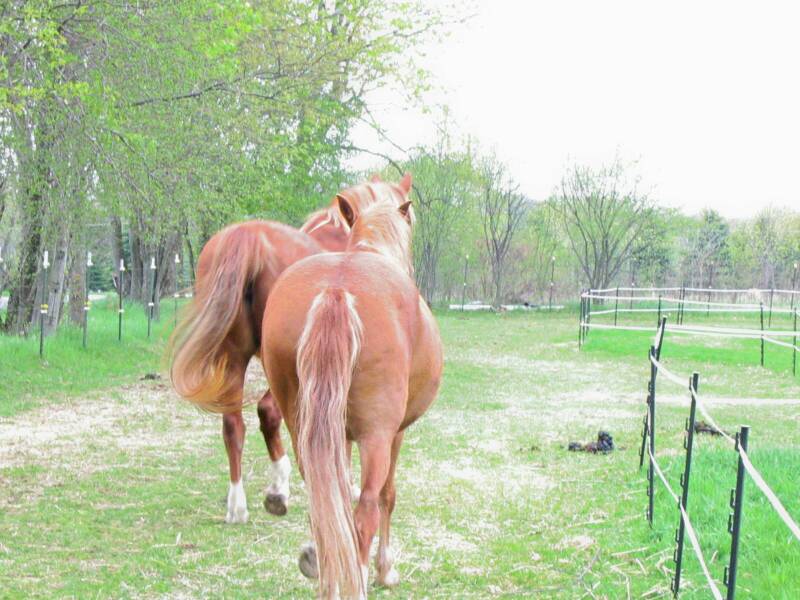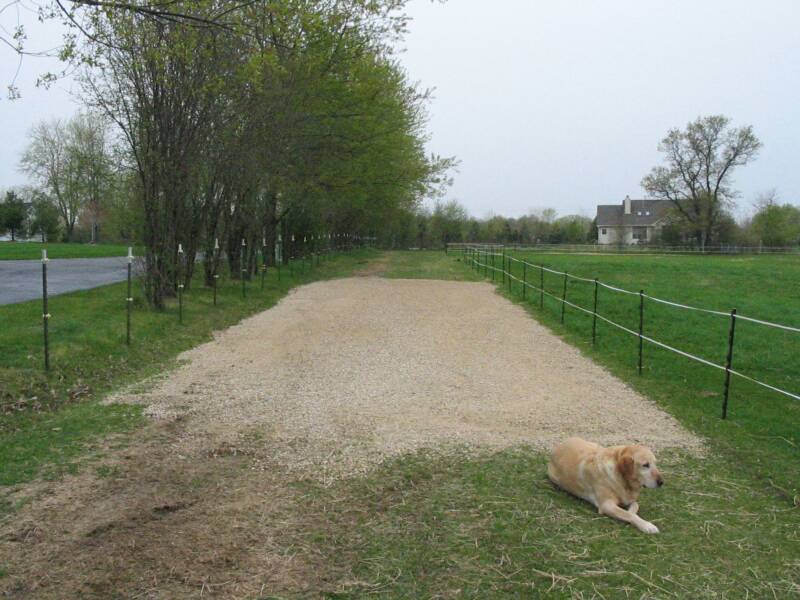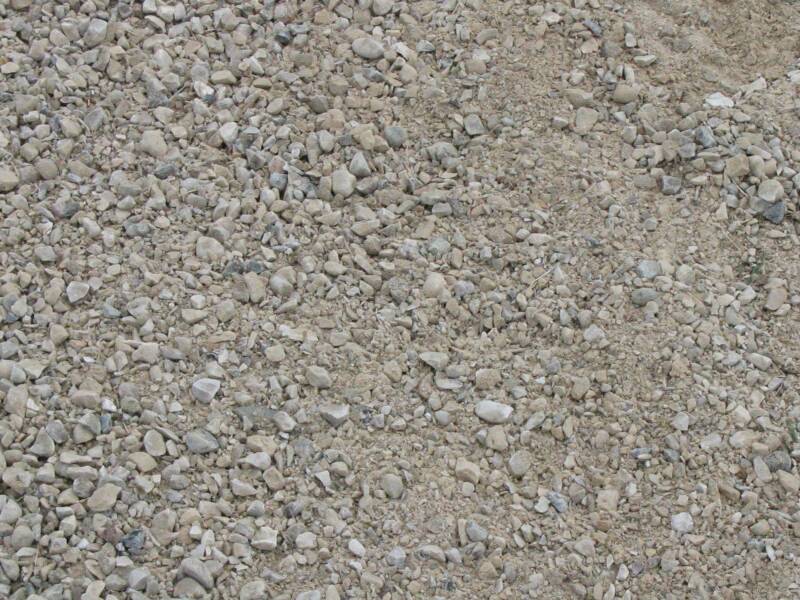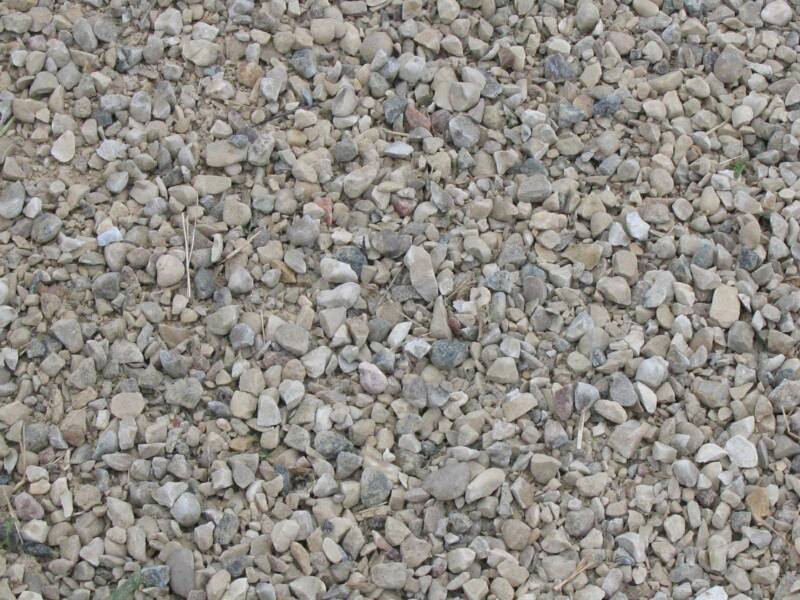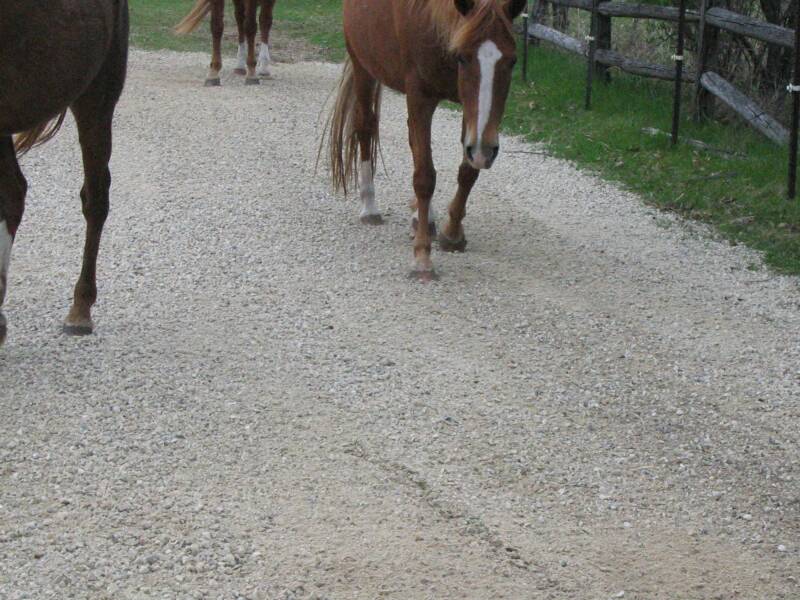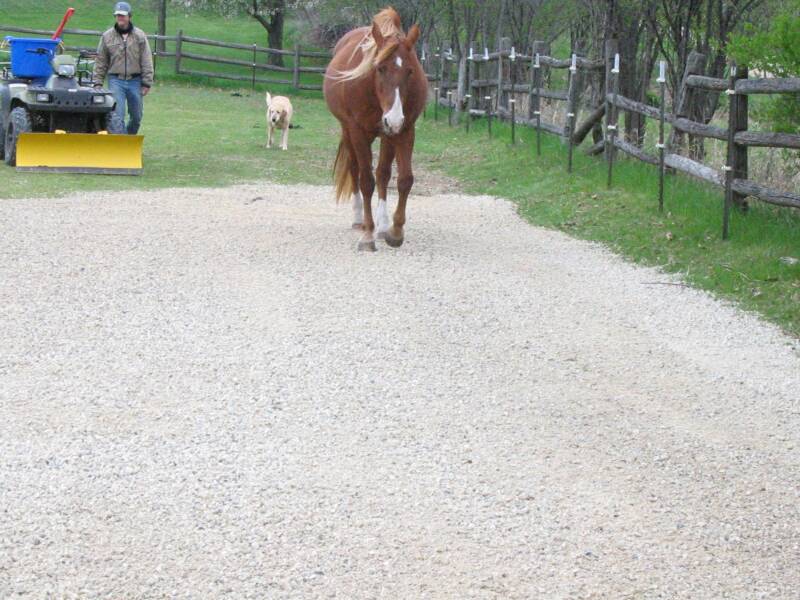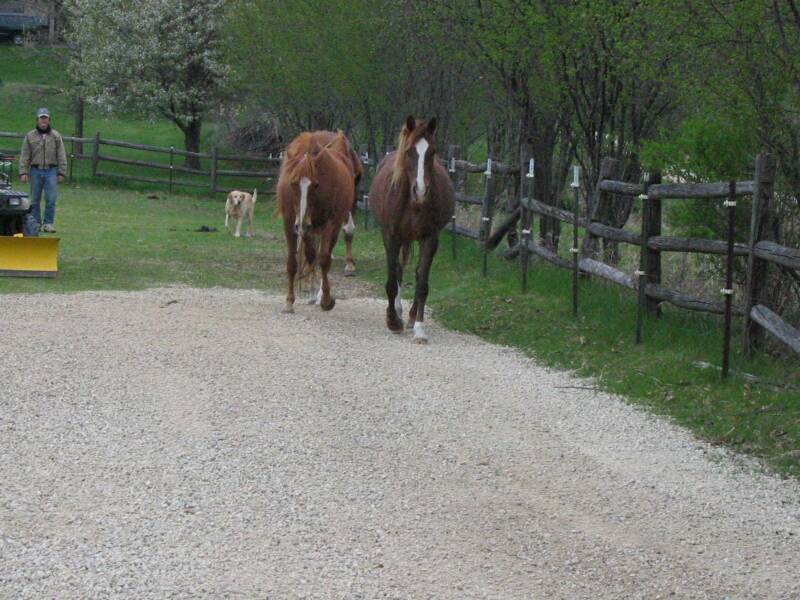 3/4" Traffic Bond

Friday, April 28th, 2006

I had a quad axle of stone hauled in. I placed three stretches of stone on their track. They will have to walk it every time they move around the track. It goes the width of the track and ranges anywhere from 30 - 40' long.

I chose the traffic bond because I had put it down in my paddock and it holds up after a good rain. It packs down firm and does not get worked into the ground like the round stone. It is about 3" deep and right now it is cushy and gives. In a few days and with enough traffic it will get firm.

The wrong setting on the camera caused some of the photos to be washed out. I will be updating pictures as I progress.