Our Latest Edition To The Herd. A Registered Half Arab That Goes By The Name Of Star

(Yes, Again. No I Do Not Name Them All Star - They Come To Me Named) I Call Him Black Jack.

He Has Natural Mustang Feet!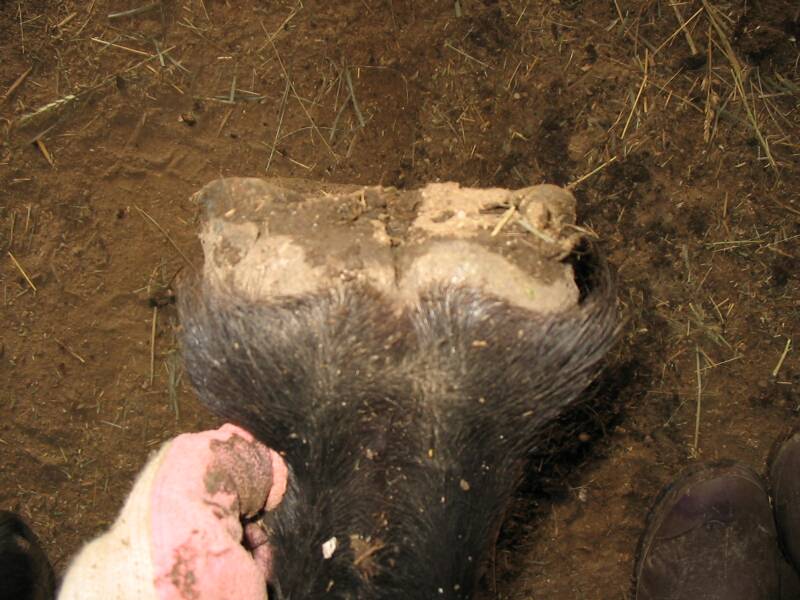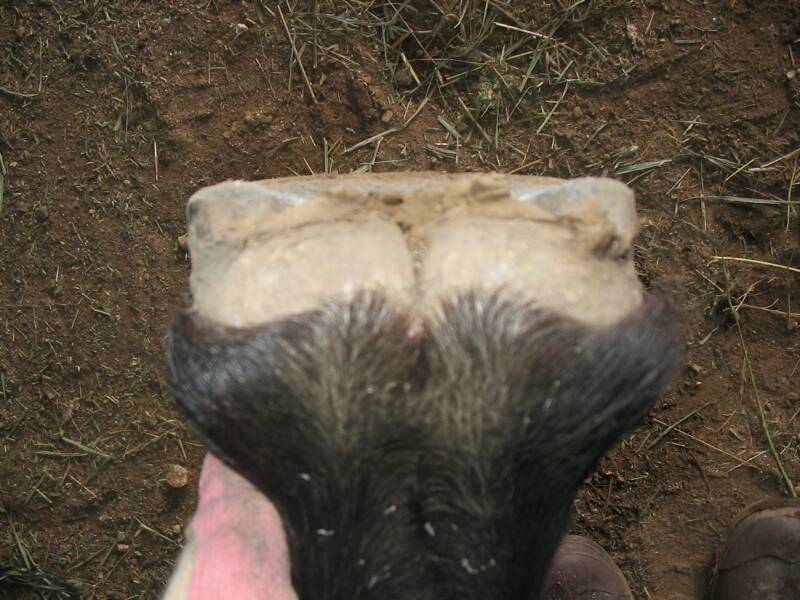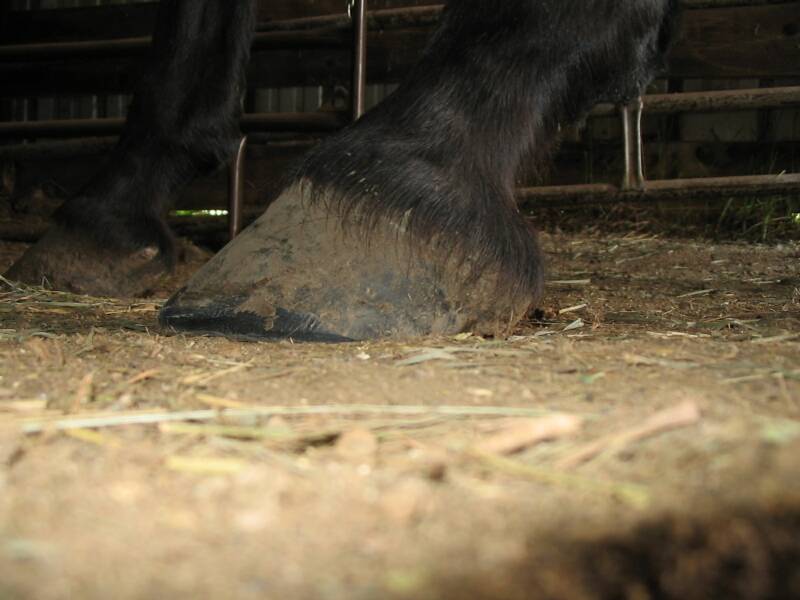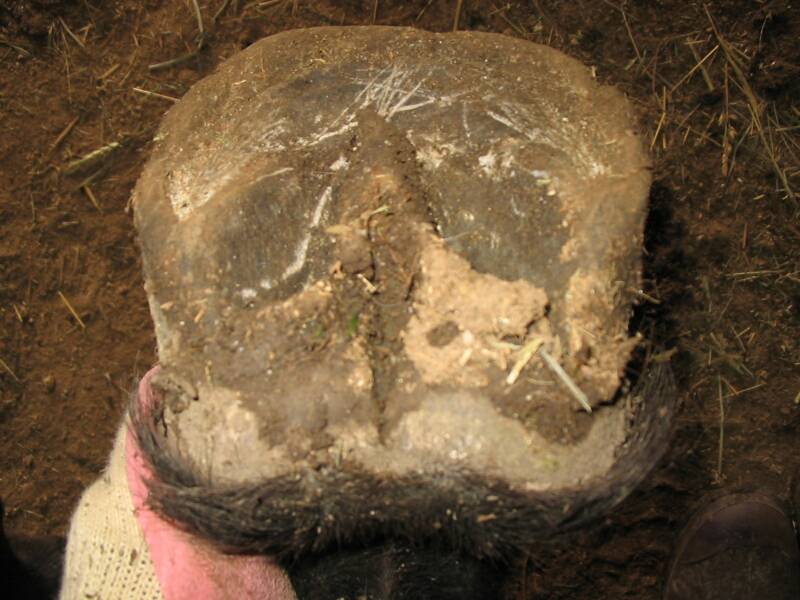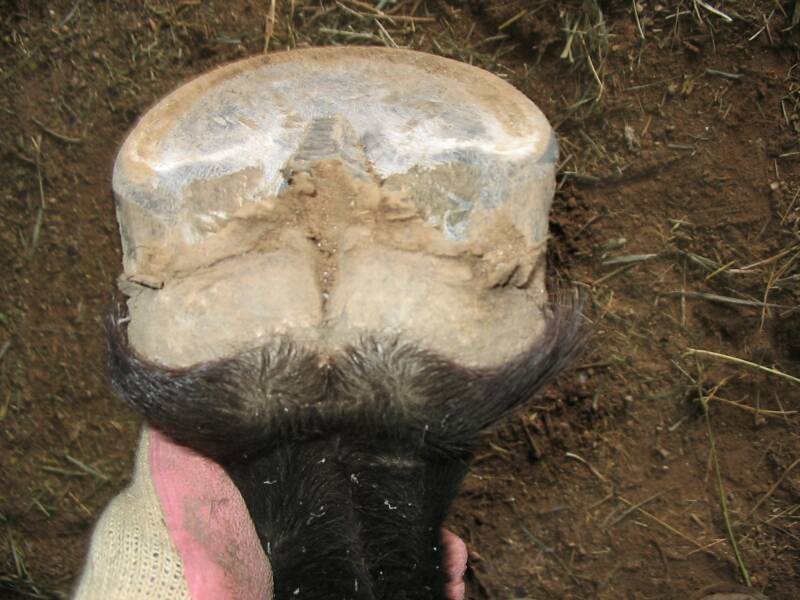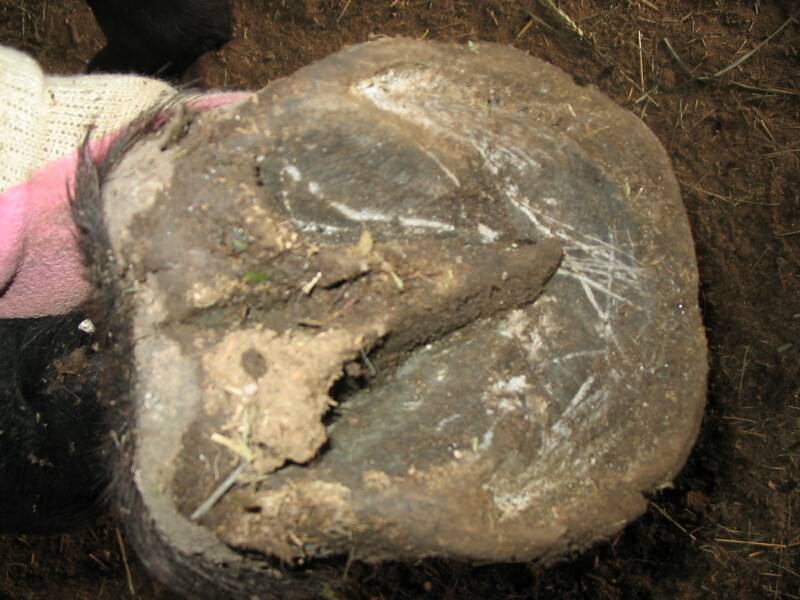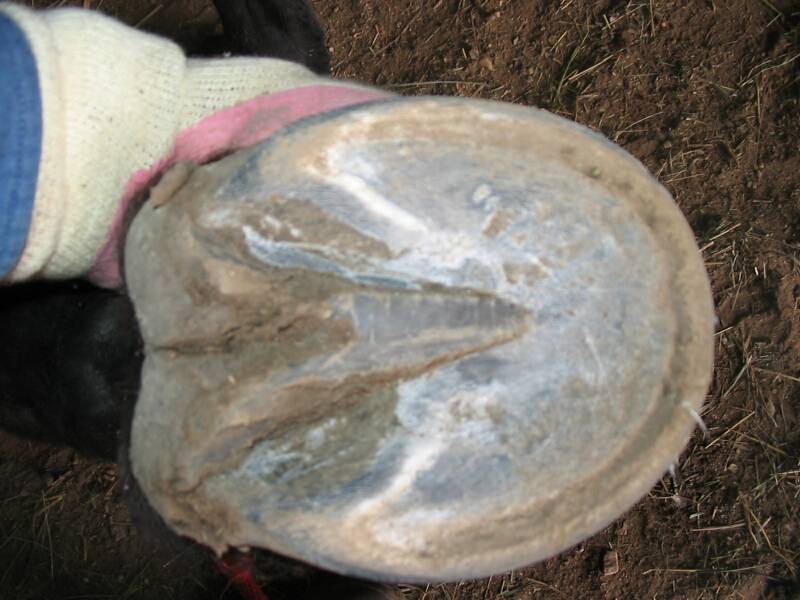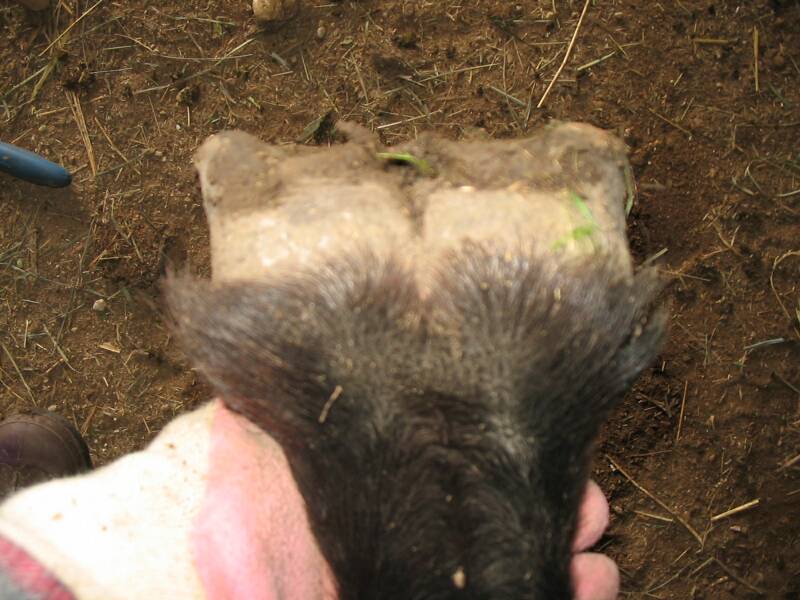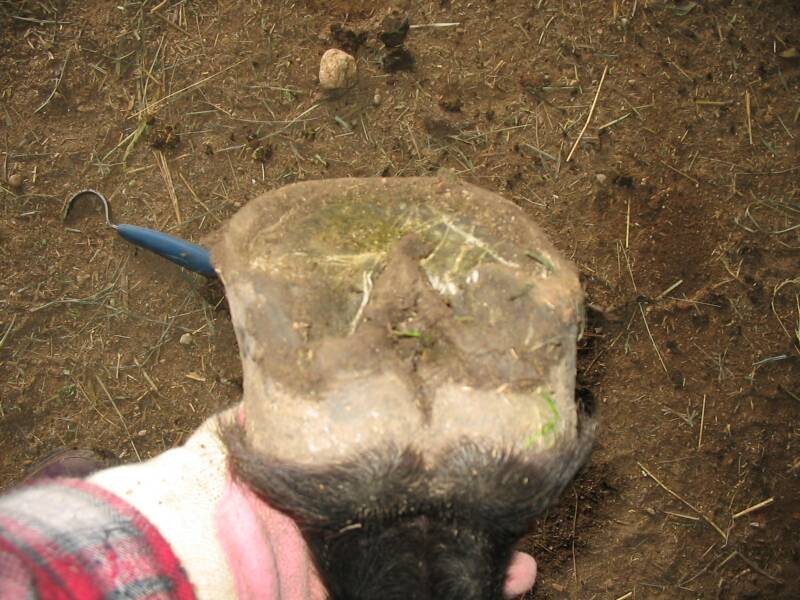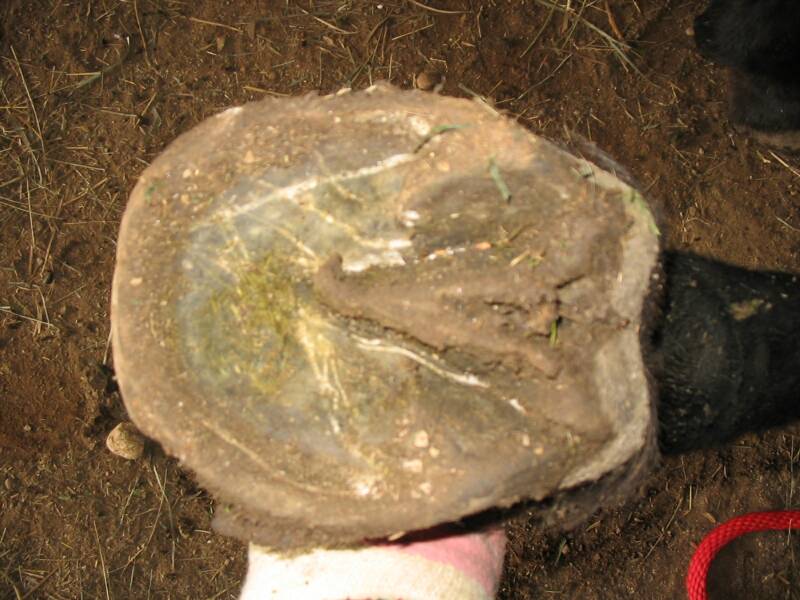 ABOVE: Star (AKA Black Jack)'s first trim -

Left Front , followed by Right Front Before and After's.

April, 2006

Below: Star's Hooves 11/01/06

He had been trimmed once over the summer using only my rasp. This is how his hooves self maintain. He lives on mud, and varied terrain just like all the others. He looks like he needs a touch up of his wall. His soles and bar self maintain.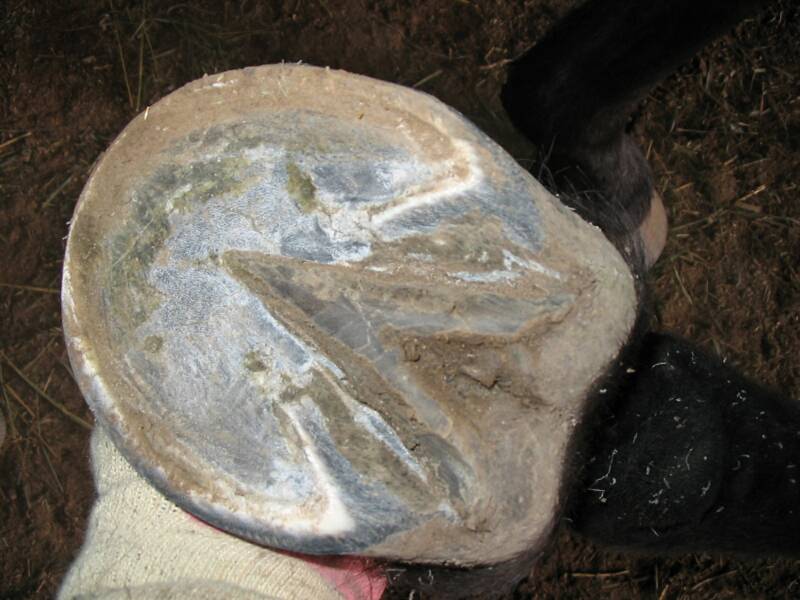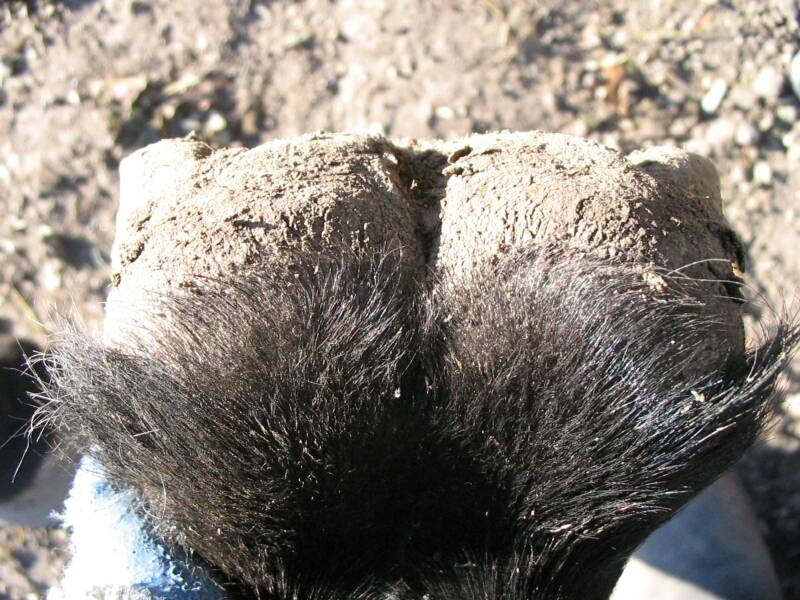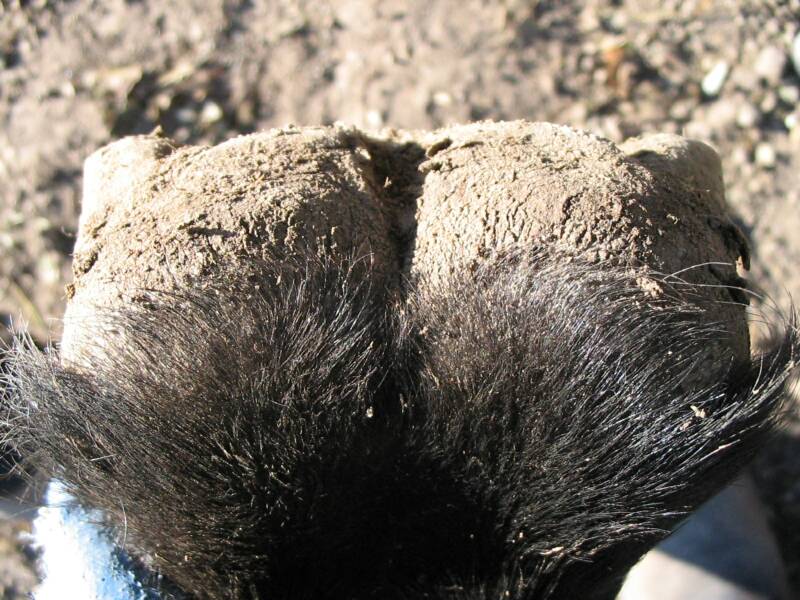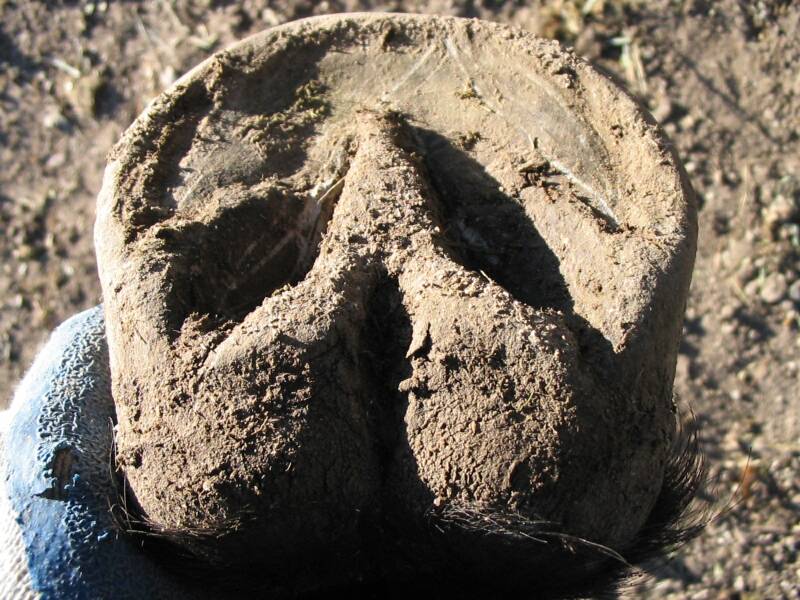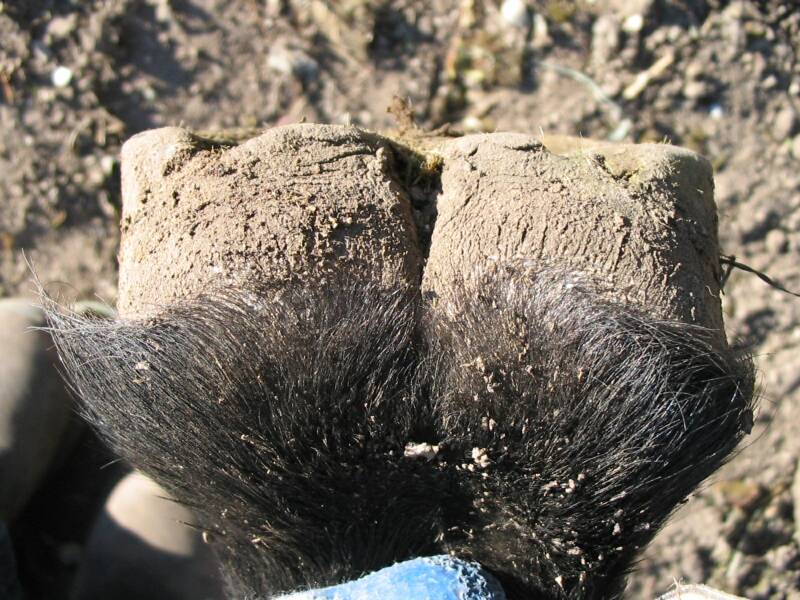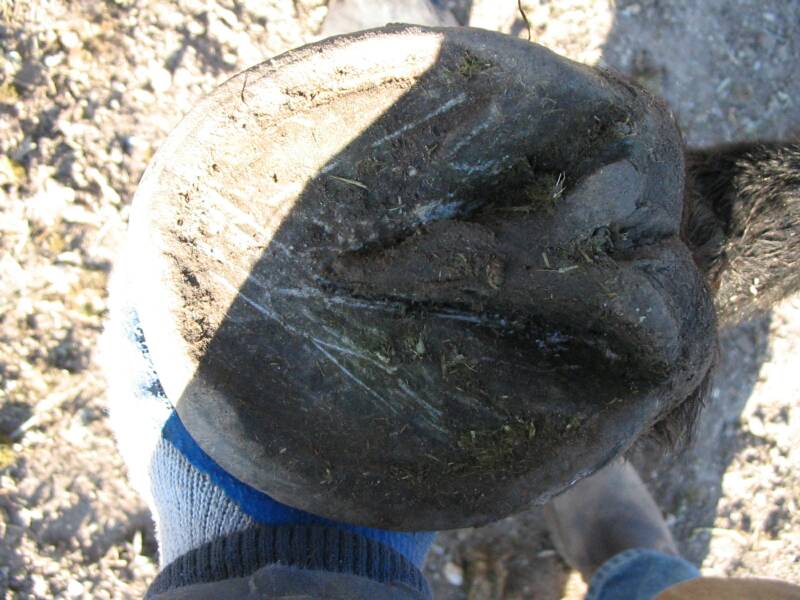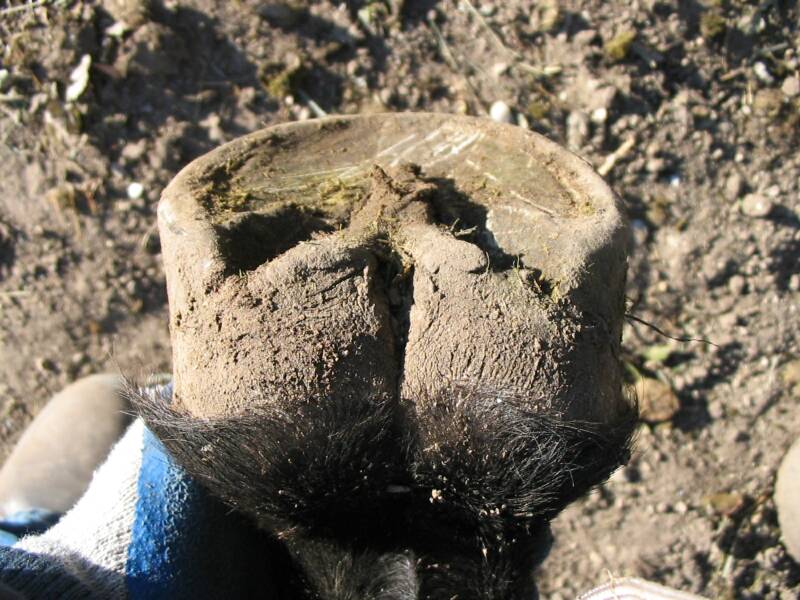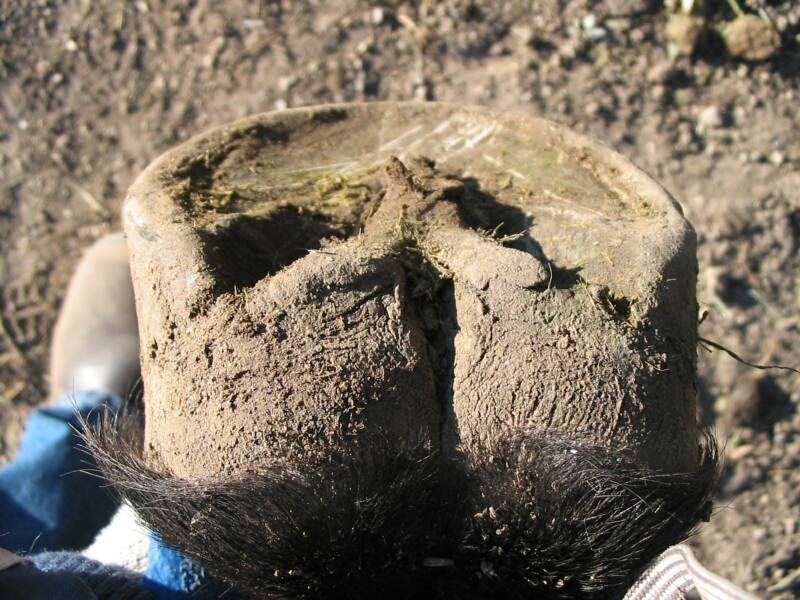 Below - Black Jack Feb. 2007 - Before and After Touch Up Trim