Thank you for visiting my Web site.

I am based in Waukesha County, located in Southeastern Wisconisn.

Because I value you, the customer, I have created this page so that you may contact me. Please submit an e-mail if you would like more information about any of my products or services. I will respond as soon as possible, usually within 24 hours. (unless I am traveling).

The Natural Hoof

Monica Meer CP

Certified Hoof Care Practitioner

Certified in Natural Balance Horse Dentistry 

Level 2 Reiki Practitioner

Certified Equine Sports Massage Therapist

AANHCP Member, Practitioner, and Field Instructor.

Phone Number: 262-370-8100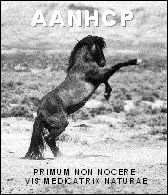 AANHCP Oath -

Cause no harm -- respect the Healing Powers of Nature.